Photorealism tattoos are influenced by the 1850s French realistic painting style. Such a complex layering of small lines necessitates a keen eye for detail as well as a lot of time from the tattoo artist.
If you try hard enough, you can even make your tattoos appear moist! It's possible to make a tattoo appear as if expertly drawn on a sheet of paper by someone skilled in realism and portraiture, which is already a difficult task.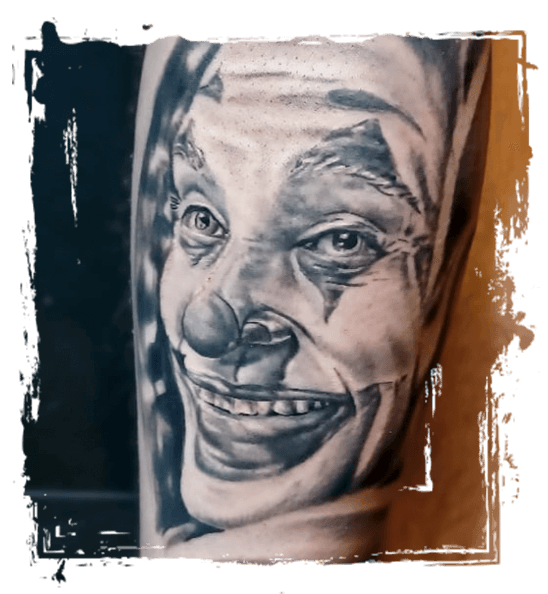 Fastest Growing Style
Portrait tattoos are tattoos that seem like a photograph or a real-life 3d item. Naturally, it's a highly refined art form that requires extensive practice.
Photorealism tattoos are ideal for close-ups, realistic details, and eye-popping images. Realism and portrait tattoos are among the most popular and in-demand tattoo styles.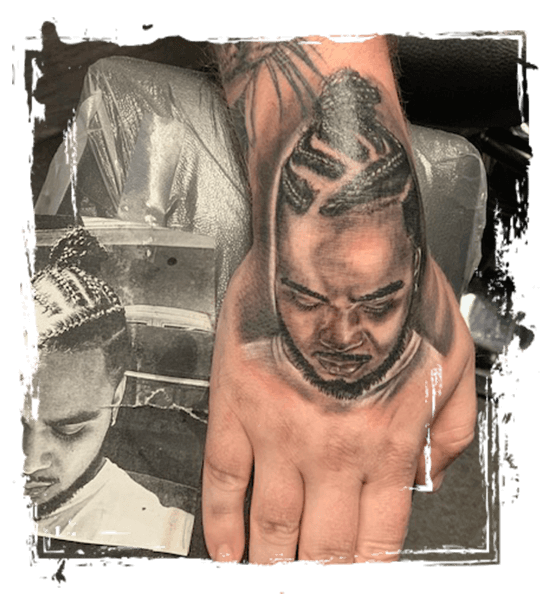 We Care About Your Memories
Portrait tattoos are sharp and distinct. Some memorialize a departed loved one, others a parent's love for their child. Some are precious pets.
The best portrait tattoo artists in Fayetteville can perfectly capture the reference photo and create the tattoo you want!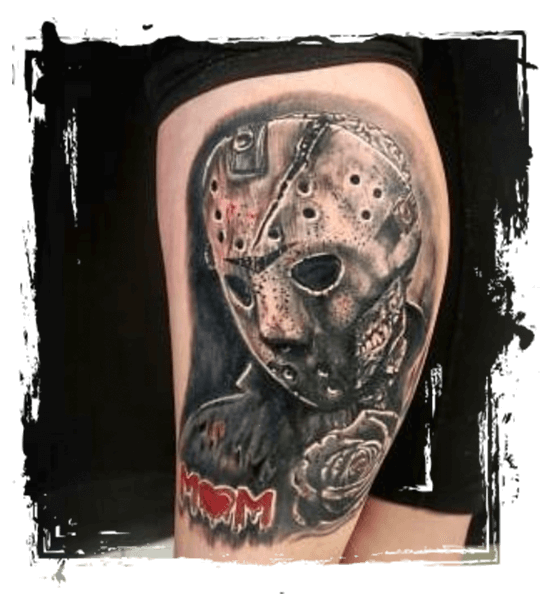 Best Portrait Tattoo Artists in Fayetteville
Portrait tattoos demand the tattoo artist's undivided attention. In this way, both parties are committed throughout the process. But the effects are genuinely self-evident.
A well-drawn portrait tattoo may truly catch the eye and at Envision Tattoo, you will never be disappointed with the final result.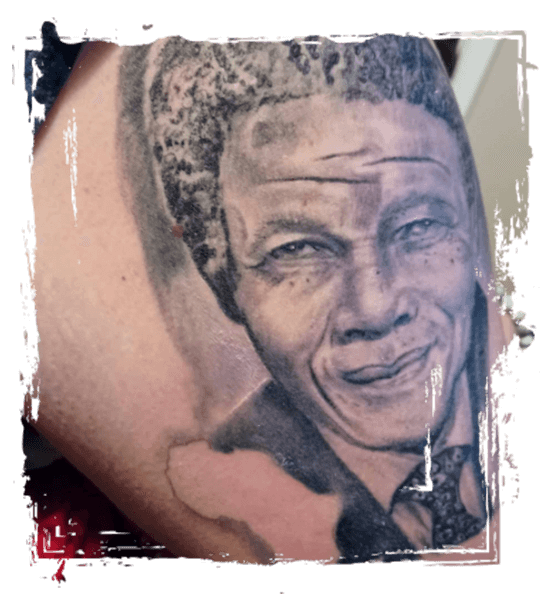 We Love What We Do
Portraits fascinate us at Envision Tattoo. For many years, we have created beautiful tattoos, capturing the spirit of our client's loved ones in ink. Realism tattoos are extremely detailed and not every tattoo artist can do them.
But with our enthusiasm on your side, you'll receive a High-Quality Portraiture Tattoo you'll adore.
Learn More About Us
Envision Tattoo is the place to go for a stunning and realistic portrait tattoo in Fayetteville, NC. Let us use our skills to produce a magnificent and unique work of art for you. Please contact us for a free consultation if you have any other questions.