Envision Tattoo Shop provides expert piercing services and a large selection of beautiful body jewelry in addition to tattooing. Check out our gallery below and contact our shop to schedule and learn more about our services.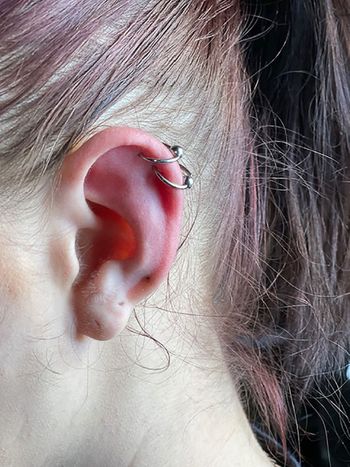 Why Choose Our Piercing Studio?
When you have a specific piercing in mind that you have been dreaming about for a while, you want it done right with the best possible outcome for a healthy safe piercing. At Envision Tattoo Shop, we take great pride in offering our clients the best body modification in Fayetteville, Fort Bragg, and the surrounding areas. Contact us to learn more and book an appointment! You can also stop by and shop our extensive selection of jewelry anytime.
Want To Learn More?
Do you love piercing and tattooing and want to learn more? Check out the Envision Tattoo Shop blog. There, we post regularly sharing everything from tips to interesting tidbits, to everything in between. If you love the art of body modification, then you will love our blog. Also, be sure to follow, like, and subscribe to our social media! We love sharing our latest tattoos, specials, and more.