Let's Take Care of That Piercing
Whether you've just received your first-ever piercing or your tenth, it's very important that you follow some strict protocols to keep it clean and healthy to allow for proper healing. This will ensure that your piercing looks great, heals nicely, and doesn't cause any unnecessary health concerns! Our artists at Envision take pride in their work, and we want to help make sure you stay safe and healthy — and that begins with a commitment to post-piercing care.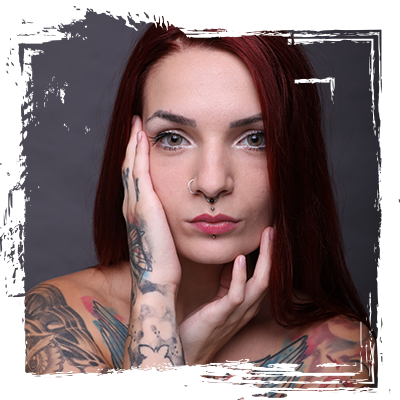 Remember these simple steps for caring for your piercing:
WASH - Before touching your piercing, wash your hands thoroughly
SALINE - Rinse your piercing with packaged sterile saline as needed during the healing process
SOAP - If recommended by your piercer, use gentle soap
RINSE - Remove all traces of soap (it's not necessary to rotate your jewelry)
DRY - gently dry piercing by patting with a clean paper towel — not a washcloth or towel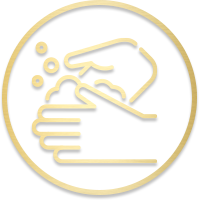 Wash Your Hands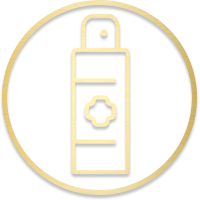 Saline Rinse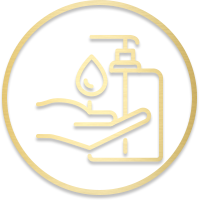 Use Gentle Soap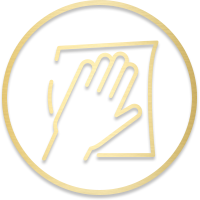 Dry With Paper Towel
Whoa, Is This Normal?
If this piercing is your first rodeo, you may have some questions about what is normal and what isn't. That's okay! Here are some things that you can expect with your new piercing.
Right Away
A little bleeding is normal, as well as localized swelling, tenderness, and some bruising. We stuck a needle through you, after all.
While Healing
You may experience some discoloration, itchiness, and the secretion of a white/yellow fluid, and your skin may tighten around the jewelry as it heals.
Once Healed
Don't be surprised if your jewelry doesn't move about freely in your piercing right away. Don't force it — simply continue to perform your daily cleaning ritual to maintain hygiene, otherwise, secretions could accumulate.
Don't Rush It
It's possible that your piercing may appear to be all healed up before the process is actually complete. Your skin tissue heals from the outside in, which means the subdermal tissue may still be very fragile. Be patient and keep up your cleaning process for the entire recommended healing duration.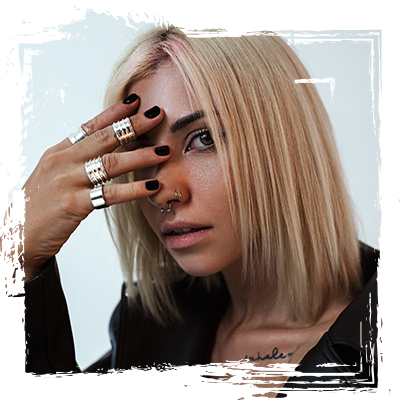 Helpful Tips for Your New Piercing
Don't hesitate to contact your piercer if you have any questions about your piercing, especially regarding jewelry changes, metal alternatives, or removing your piercing for medical reasons.

Leave your jewelry in at all times! Even healed piercing can close in a matter of minutes.

Always clean your hands before touching your new piercing, and never let anyone else touch your piercing.
Do You Have Any Questions About Your New Piercing?
At Envision Tattoo and Art Studio, our customer's health and safety is our number one concern. It's a responsibility that we don't take lightly! If you have any questions regarding the care and safe treatment of your new piercing, please contact us! We're here to help. We'd also like to thank you for trusting us with your body, and we hope your piercing brings you joy for years to come.