Why Ombre Shading?
Ombre may be a word that reminds many people of a hairstyle, but it's far subtler on the brow. Ombre shading is a semi-permanent makeup technique that is darker towards the tail and lighter towards the front of the eyebrows. A tattoo machine is used to implant pigment into your skin. It is recommended for anyone that fills their brows in daily. Ultimately, it provides you with a natural appearance that takes some of the hassle out of your daily routine.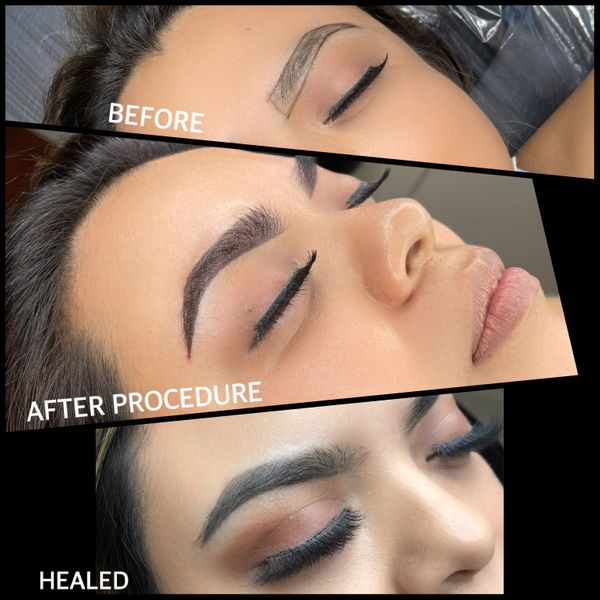 Benefits of Ombre Brows
Provides a fuller, defined appearance to your eyebrows

It's semi-permanent, which makes life simpler

Ideal for many different skin types

It can last between two to five years depending on your lifestyle and habits.
Eyebrows That Leave You Feeling Confident
At Envision, our top priority is to make our clients feel comfortable. That's why when you visit us, you can expect a calm, relaxing, welcoming atmosphere. When you schedule a consultation for ombre eyebrows, we'll let you know what you need to do beforehand, what you can expect during your appointment, and how you can best care for your ombre brows. At the end of the day, if you're considering semi-permanent eyebrows, ombre brows are a smart choice.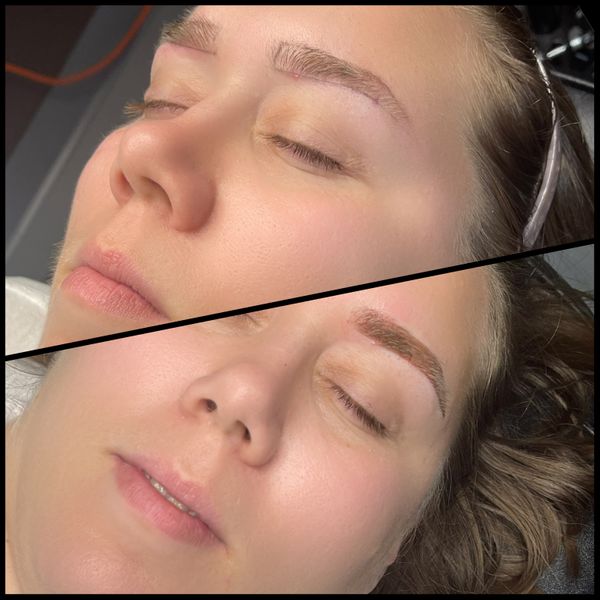 Make Your Life Simpler
For many, the process of precisely filling in your brows is the most stressful part of the day. Thankfully, ombre shading provides you with a low-maintenance technique for your brows. Best of all, ombre brows are ideal for a variety of different skin types, making them a great investment for just about anyone.
Getting ombre eyebrows removes the additional burden of filling in your brows every day. Natural, fuller brows can be created with ombre brows, but finding a competent artist is crucial for obtaining a perfect style.
Have a question about ombre eyebrows? Ready to schedule a consultation or appointment with us? We'd love to hear from you, so click the button below to get in touch with us.
Ombre Shading is by appointment only.