Visit us today for the best color tattoos in Fayetteville and Fort Bragg. Accepting appointments and walk-ins daily.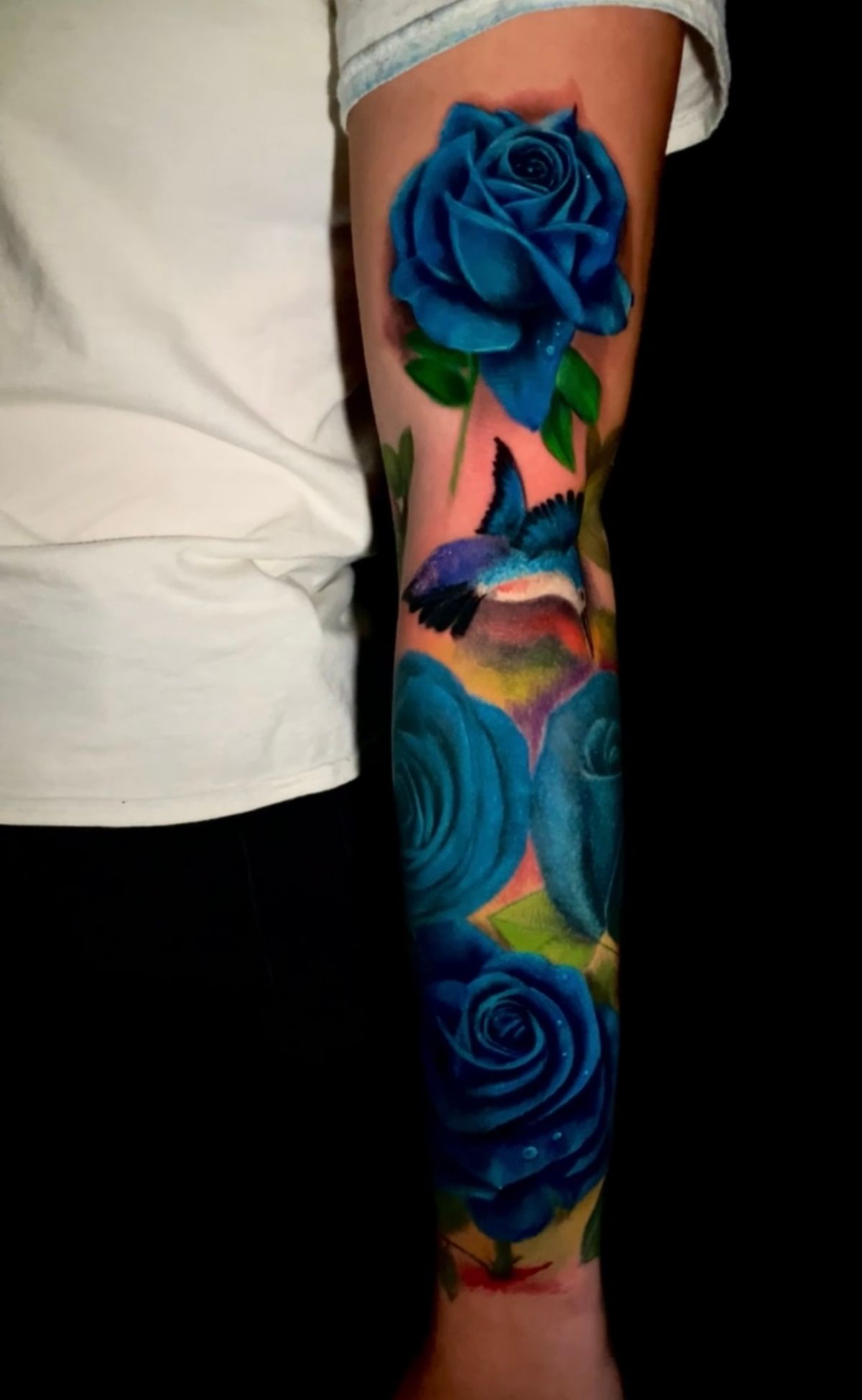 Award-Winning Tattoo Artists
Serving Fayetteville and Fort Bragg, NC, Envision was founded by award-winning tattoo artist Rico Machette. Known for our unrivaled attention to detail and our dedication to providing our clients with the highest-quality tattoos they'll enjoy for a lifetime. Visit us today, for your forever tattoo.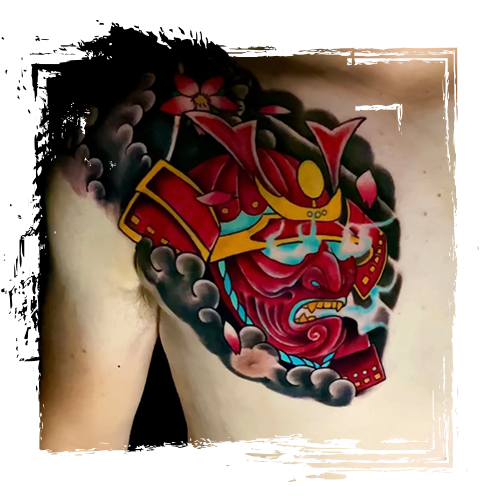 What is your color tattoo style?
New school, Realism, Neo Traditional, Old School, Geometric, Japanese or Watercolor?
Work With the Best Color Tattoo Artists in Fayetteville
At Envision, we love doing a variety of unique color tattoos. When you choose to visit us, you'll love working with a color tattoo artist who takes the time to listen to your unique needs so you end up with a tattoo that you absolutely love.
We know that when it's time for a tattoo, it starts by searching for "best tattoo shops near me" or "best color tattoo artists in Fayetteville." What we want you to know is that when you choose our shop, you'll work with one of the most talented color tattoo artists in the area.
At Envision, we know that choosing a tattoo artist can be a challenge. We want you to know that when you visit our shop, our top priority is to make you feel comfortable from the moment you step inside. Our artists are happy to work with your vision for a color tattoo to give you exactly what you've been looking for. From traditional tattoos to portrait tattoos, we do it all — and we go above and beyond to give you the tattoo you have in mind.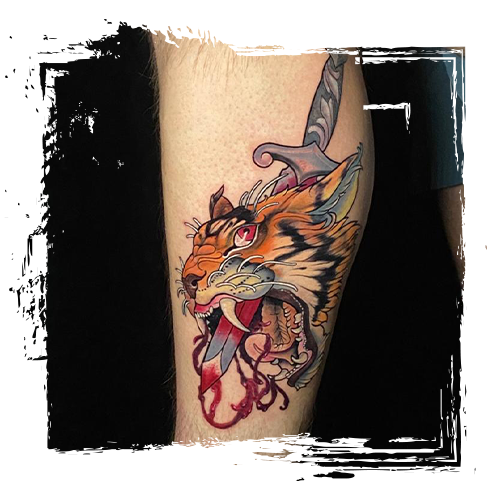 Why Choose Our Tattoo Shop?
Our team of tattoo artists are passionate about providing our customers with the premier experience in Fayetteville. We love doing color work, and when you enlist our help, you can rest assured that you're working with a team that's passionate about giving you a memorable tattoo experience.
There's no doubt that color tattoos require a great deal of experience due to their complexity. With so many different options for color tattoos, you may be considering a portrait tattoo, a traditional tattoo, or something else entirely. Whether you're considering your first tattoo or your fiftieth, if you're looking to get a color tattoo in Fayetteville, NC, we'd love to work with you.
Over the years we've worked on a variety of different tattoos in many different styles. From realistic color tattoos that are incredibly detailed and intricate to traditional tattoos, you'd be hard pressed to find a team that brings more passion and dedication to the table. Backed by years of experience creating color tattoos, our team strives to be the very best color tattoo shop in Fayetteville. Bring your idea to us and we'll make it a reality.
Have a specific idea for a color tattoo? We'll help bring your vision to life. Prefer to let our tattoo artists provide you with some ideas to help fill in a space on your body? We can do that too. Whatever the case may be, when you choose Envision Tattoo and Art Studio, you'll be getting a tattoo from the best tattoo shop in town.
Drawing inspiration from all areas of art, our color tattoos can be quite spectacular, and they require a skilled hand with years of experience to create an aesthetic composition that will look good on the human body. The color options for your color tattoo are limitless. Our artists might utilize different color inks depending upon the design they're executing. There are no limitations when it comes to color tattoos, only possibilities!
Have a question? Don't hesitate to get in touch with us today because we'd be happy to help! Or, of course, if you're ready to get a tattoo right now, don't forget that walk-ins are welcome. We look forward to seeing you.